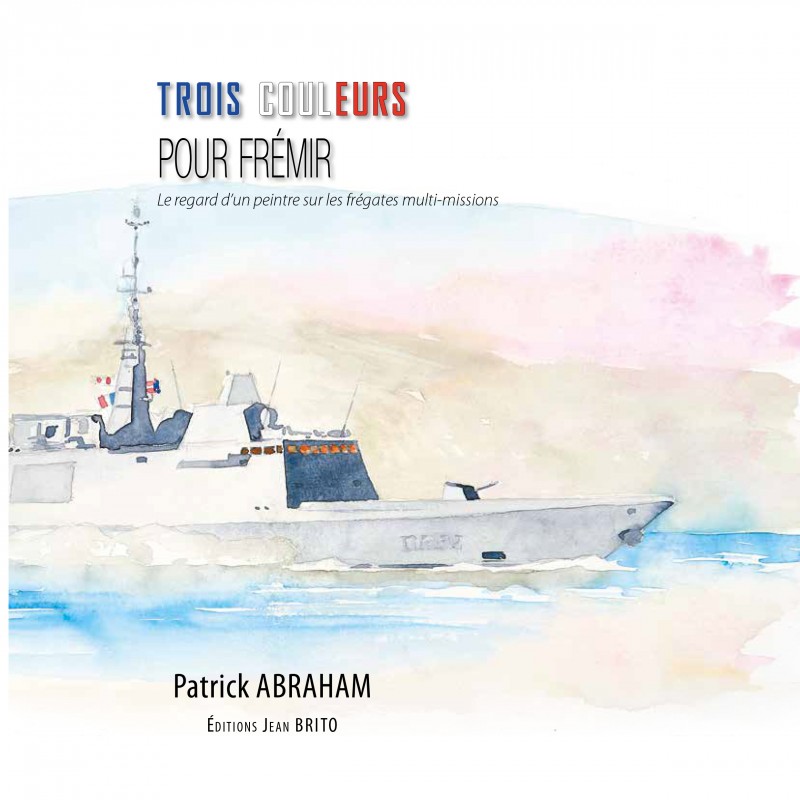  
Three colors to shudder
ISBN Code: 978-2-9534415-7-4
In 104 pages, Patrick ABRAHAM crunch the daily life of sailors on the FREMM.
Fill in the text at the bottom of the page for dedication
dedication
Don't forget to save your customization so you can add it to the shopping cart

Security policy (edit with Customer reassurance module)

Delivery policy (edit with Customer reassurance module)

Return policy (edit with Customer reassurance module)
Book square size 21x21 cm
104 pages two-sided color
Cardboard cover
Brilliant film square back sewn on shiny coated paper 170 g
"Far from wanting to deliver an idealized image of these magnificent frigates and the missions of their crews, Patrick ABRAHAM, I thank him, gives free rein to his artistic expression.
His paw then brings out, as few know how to do, the beauty of a moment at sea, the endurance of the sailors as the value of a moment of relaxation. Also, page after page, is rendered in an almost impressionistic way, what makes the personality, the identity of these buildings: a slender silhouette that expresses ambition and determination, a powerful armament, advanced automation.
The FREMM are now the main frigates of the Naval Action Force. The privileged sailors who were able to discover them at sea were impressed by their abilities. They used the national navy into a new era, including in terms of organization with the formation of double crews.
Thanks to Patrick ABRAHAM for allowing other privileged people to get to know these exceptional units better and to understand how the sailors who serve France give them life and soul. »
Vice-Admiral Jean-Philippe Rolland
Commander of the Naval Action Force
Currently President Macron's Chief of Staff

You'll also like